Aquatopia South is a completely remodeled and redecorated 7 bedroom, 4.5 bath waterfront utopia … disguised as a beach house! This five-star luxury home features a heated swimming pool plus spa, outdoor summer kitchen/grill & Tiki-hut bar, private dock on the wild and scenic Indian River, and more. And perhaps best of all, Aquatopia South is just one short block away from the Atlantic Ocean.
Property Details
Bedrooms: 7
Baths: 4
Sleeps: 22
Amenities
Riverfront
Riverfront Recreation Area
Pool
Hot Tub
Dock
Pet Friendly
Kid Friendly
Availability (Reserve your Dates)
How to Book
Located in Stuart FL, "Aquatopia South" is available on all major travel websites and vacation-rental booking platforms. For pricing & availability, search your favorite travel platform for "Stuart FL", and use the map feature to navigate to the oceanfront just east of the towns of Stuart FL & Sewall's Point FL.
Need help or have questions?
We'd love to make your vacation exceptional! Ask us about availability, pricing, and more.
3D Tour
Take the Aquatopia South
virtual tour
via MatterPort 3D (or click the following image)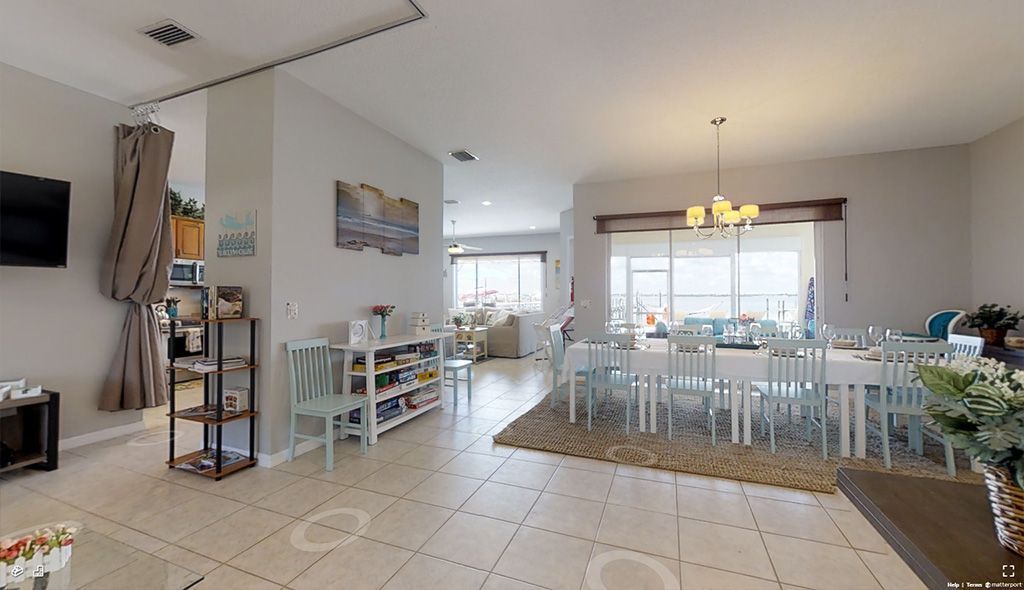 Floor Plan

Photo Gallery
Highlights:
Beach & Oceanfront Area:
Dock & Riverfront Recreation Area:
Kitchen & Living Area:
Grand Master Bedroom Suite:
Additional Bedrooms:
Additional Interior:
Exterior / Deck:
Studio Apartment (separate entrance):
Map