As an astrological sign, Aquarius is "the water bearer", who renourishes the body and replenishes the spirit. As a vacation rental, Aquarius is a natural water park disguised as a 5BR/4BA home away from home. Let Aquarius' water wonderland reinvigorate your relationships and revitalize your life.
Property Details
Bedrooms: 5
Baths: 4
Sleeps: 15
Amenities
Riverfront
Riverfront Recreation Area
Pool
Hot Tub
Dock
Pet Friendly
Kid Friendly
Availability (Reserve your Dates)
Coming Soon
Are your dates unavailable?
Check availability
at our other beach homes.
How to Book
"Aquarius" is available on all major travel websites and beach house rental booking platforms. For pricing & availability, search your favorite travel platform for "Stuart FL" and use the map feature to navigate to the oceanfront area just east of the towns of Stuart Florida and Sewall's Point Florida. (There, you will find our "Beach Houses in Paradise", including Aquarius.)
Need help or have questions?
We'd love to make your vacation exceptional! Ask us about availability, pricing, and more.
3D Tour
Take the Aquarius
virtual tour
via MatterPort 3D (or click the following image)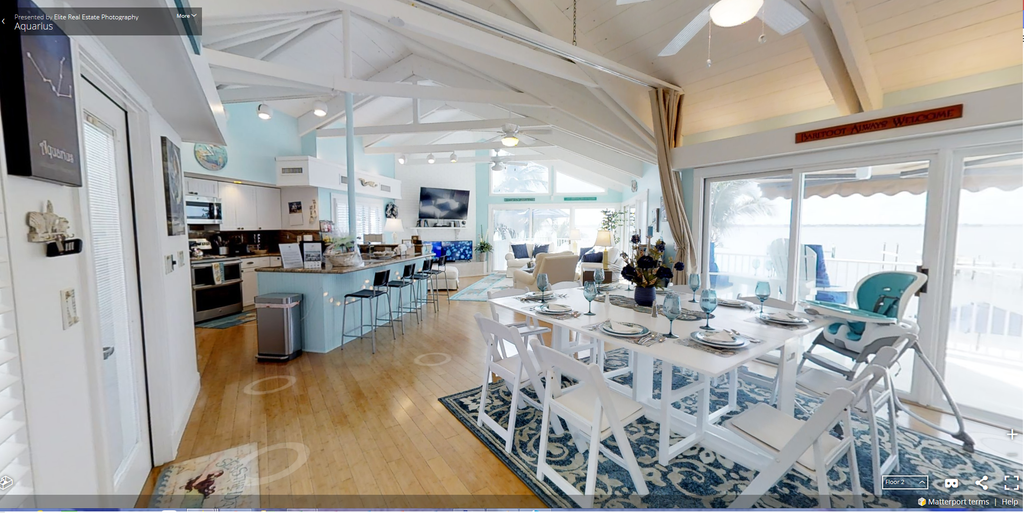 Floor Plan

Photo Gallery
Highlights:
Dock & Riverfront Recreation Area:
Exterior (a closer look):
Kitchen & Living Areas:
Bedrooms:


Map