"Restoration Sands" is a 9BR/6BA Scandinavian-style spa/retreat & ocean-to-river beachfront getaway. Originally a Fortune 500 corporate lodge and fishing retreat, this sanctuary on the sea was recently remodeled from ground to roof and features high-end kitchen appliances, sauna, steam baths and more. Rejuvenate with a beachfront massage--or yoga class in the sand--on your own private 100 feet of Atlantic beach. Refresh with a swim in the warm waters of the Florida Atlantic ocean. Revive your spirit. Reinvigorate your relationships. Reconnect with family. Renew the spark. All at Restoration Sands! Plus: directly across the street lies your boat dock on the pristine Indian River Lagoon & Estuary, with boating access to the ocean only 1 mile away.
Property Details
Bedrooms: 9
Baths: 6
Sleeps: 20
Amenities
Oceanfront
Riverfront Recreation Area
Riverfront
Resort Access
Hot Tub
Elevator
Dock
Pet Friendly
Kid Friendly
Coming Soon
Are your dates unavailable?
Check availability
at our other beach homes.
How to Book
"Restoration Sands" is available on all major travel websites and beach house rental booking platforms. For pricing & availability, search your favorite travel platform for "Stuart FL" and use the map feature to navigate to the oceanfront area just east of the towns of Stuart Florida and Sewall's Point Florida. (There, you will find our "Beach Houses in Paradise", including Restoration Sands.)
3D Tour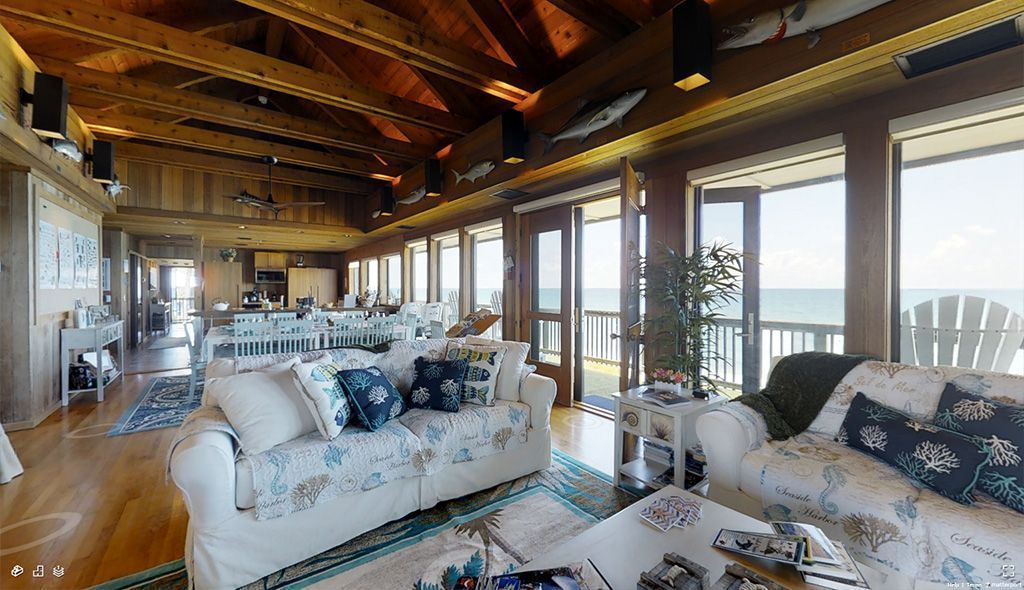 Floor Plan
Photo Gallery
Highlights:
Beach & Oceanfront Area:
Dock & Riverfront Recreation Area:
Kitchen & Living Areas:
Grand Master Bedroom Suite:
Additional Bedrooms:
Driveway:
Additional Interior Photos:
Exterior / Decking / Balconies:
Map