"Bella Vista" is a 6+BR/5BA four-story ocean-to-river beach-house estate, with private heated pool, elevator and many more features. Located on Southeast Florida's Treasure Coast, Bella Vista lies a few miles north of the city of Jensen Beach FL. The isolated, super-private home features more than two acres of direct oceanfront and direct riverfront, oceanfront hot tub, swimming pool, private 6-hole putting green, and more.
Property Details
Bedrooms: 7
Baths: 5
Sleeps: 25
Amenities
Oceanfront
Riverfront
Pool
Hot Tub
Elevator
Pet Friendly
Kid Friendly
Availability (Reserve your Dates)
Coming Soon
Are your dates unavailable?
Check availability
at our other beach homes.
How to Book
Located south of Ft. Pierce, in unincorporated St. Lucie County FL, "Bella Vista" is available on all major travel websites and vacation-rental booking platforms. For pricing & availability, search your favorite travel platform for "Ft. Pierce FL", and use the map feature to navigate to the oceanfront just east of the town of Ft. Pierce FL. Bella Vista is located a few miles south of the Ft. Pierce ocean inlet.
Need help or have questions?
We'd love to make your vacation exceptional! Ask us about availability, pricing, and more.
3D Tour
Take the Bella Vista
virtual tour
via MatterPort 3D (or click the following image)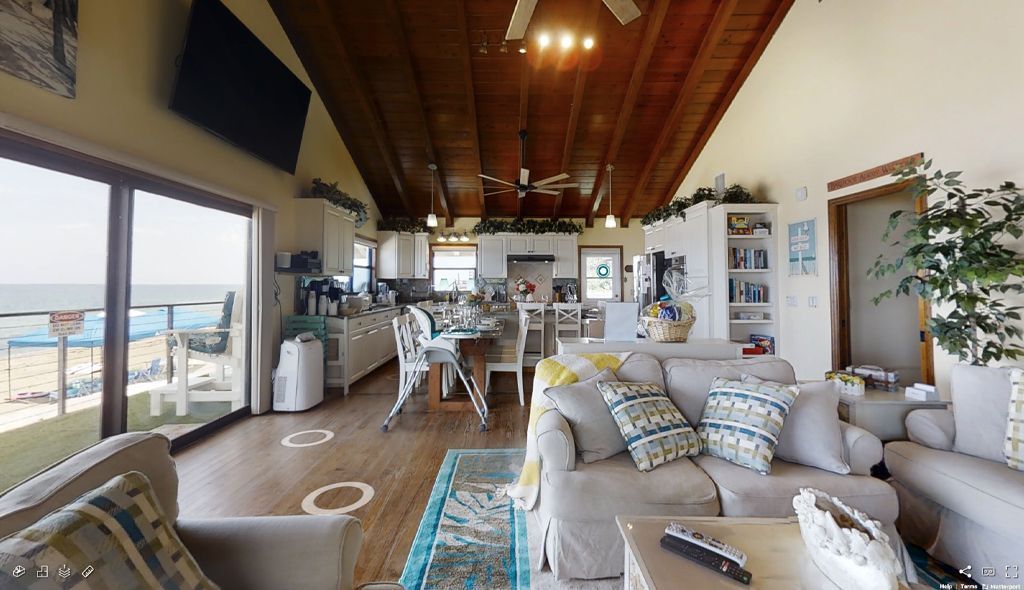 Floor Plan

Photo Gallery
Highlights:
Exterior & Drone Shots  (photographed late 2017):
Grill, Deck, Hot Tub, etc:
First Floor / Primary Living Area:
Grand Master Bedroom Suite:
Third Floor (Bedrooms / Bathrooms / Wine Bar):

Ground Floor (Game Room, Garage, Small Queen Bedroom):

Additional Photos:

Guest Book
Previous guests at Bella Vista have posted zillions of reviews online, at all the different travel websites, Facebook, Google Reviews, Yelp and beyond. Even more elect to do it "the old-fashioned way" . . . by making hand-written entries into a physical journal located at the home itself:
Map