"Eden Beach Retreat" is a 7BR/7BA ocean-to-river luxury beach home located in Stuart FL, "America's Happiest Seaside City" (Coastal Living Magazine, 2016 winner). Located directly on the beach -- and perched high atop an Atlantic Ocean dune -- Eden Beach also features a private boating and fishing dock.
Property Details
Bedrooms: 7
Baths: 7
Sleeps: 22
Amenities
Oceanfront
Riverfront Recreation Area
Riverfront
Resort Access
Hot Tub
Dock
Pet Friendly
Kid Friendly
How to Book
"Eden Beach Retreat" is available on all major travel websites and beach house rental booking platforms. For pricing & availability, search your favorite travel platform for "Stuart FL" and use the map feature to navigate to the oceanfront area just east of the towns of Stuart Florida and Sewall's Point Florida. (There, you will find our "Beach Houses in Paradise", including Eden Beach.)
We'd love to make your vacation exceptional! Ask us about availability, pricing, and more.
3D Tour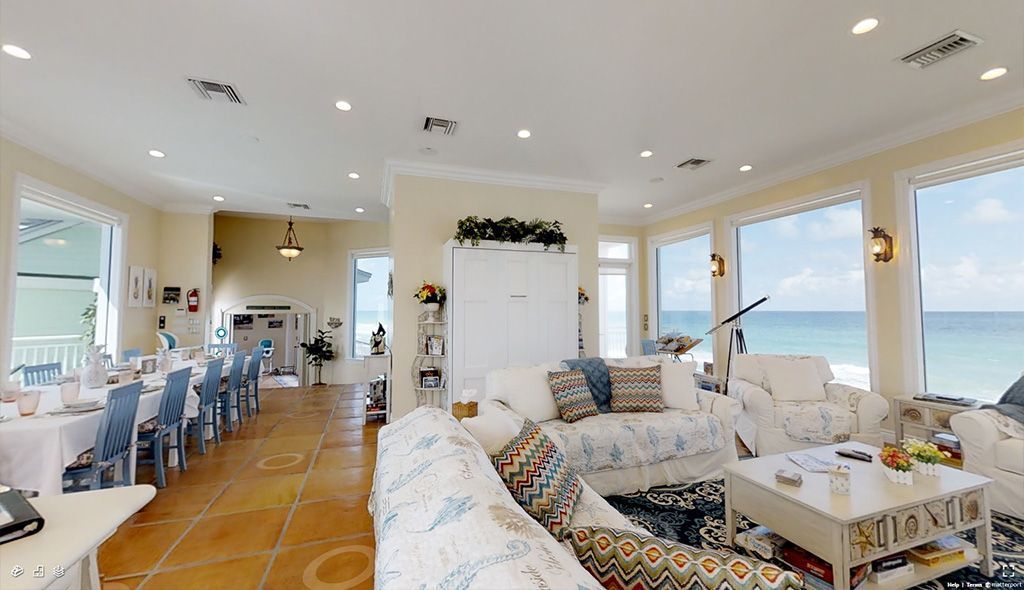 Floor Plan
Photo Gallery
Highlights:
Beach & Oceanfront Area:
Dock & Riverfront Recreation Area:
Kitchen & Living Area:
Oceanfront Master Bedroom Suite:
Riverfront King Suite:
Additional Bedrooms:
2-Bedroom Studio Apartment (separate entrance):
Garage:
Additional Interior Photos:
Exterior / Decking / Balconies:
Map